Install and activate
The only mandatory requirement for using MiningMath is a 64-bits system, due to its use of Direct Block Scheduling technology. Other minimum requirements are listed further:
Windows 10

64-bits system (mandatory)

110 MB of space (installation) + additional space for your projects' files.

Processor: processors above 2.4 GHz are recommended to improve your experience.

Memory: at least 4 GB of RAM is required. 8 GB of RAM or higher is recommended to improve your experience.

OpenGL 3.2 or above. Discover yours by downloading and running the procedure available at here
Memory should be a higher priority when choosing the machine in which MiningMath will be run on. In addition, a list of priority upgrades to improve performance with large scale datasets is given below.
Higher Ram

Higher Ram frequency

Higher processing clock
Installing MiningMath is quick and straightforward.. This guide will provide step-by-step instructions for installing the software on your computer.
Download the MiningMath Installer
Visit the MiningMath website at https://miningmath.com.

Click on the

bu

tton l

ocated on the center of the homepage

Save the installation file to your computer
Run the MiningMath Installer
Locate the downloaded installation file and double-click to launch the installer.

The installation wizard will start. Follow the simple instructions in the prompt until the installation has been completed.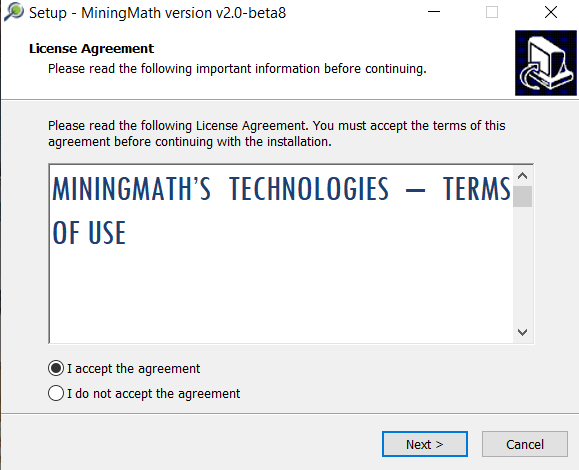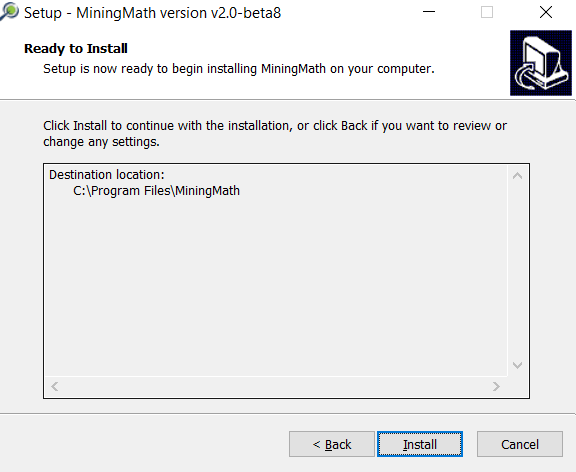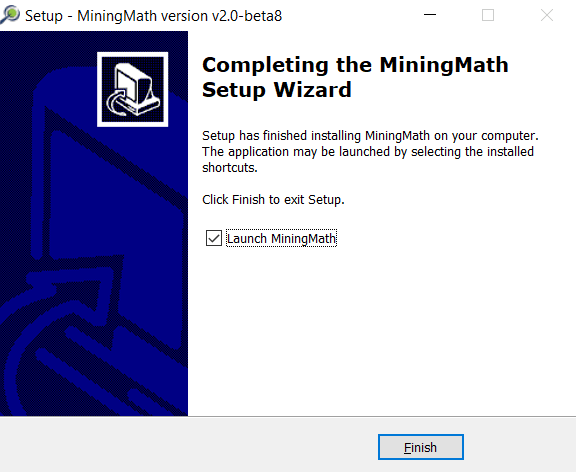 Congratulations! You have successfully installed the MiningMath software on your computer.
The free version of the MiningMath software is automatically activated upon installation and is valid for 60 days. After this period, it can be renewed for free by contacting MiningMath support.
To activate the full version of the software, follow these steps:
Open the MiningMath software and click on the "License" option in the left column.

Enter your activation code into the field provided and click on "Activate License". Make sure that your computer is connected to the internet. The software will contact the activation server and complete the activation process. 
If you encounter any issues during the activation process, please contact MiningMath support for assistance.